If you're looking for a new type of lighting, then batten lights might be the option for you. With LEDs being so popular, it's no wonder that LED batten lights are growing in popularity as well.
LED batten lights are the latest rage in home lighting. They're thin and long, which makes it easier to light up a room without needlessly blocking your view of objects or other people in the space.
This article will tell you everything about these types of light fixtures and how they can benefit your home or business.
What is LED Batten Light?
An LED batten light is a type of lighting fixture that features a long, rectangular or linear shape with an appearance similar to traditional tube lights. This makes batten light a cost effective replacement for traditional fluorescent tube fixtures. They are typically surface-mounted on ceilings or walls. Suspended installation are commonly used in larger spaces or where a more aesthetic look is desired. ( Suspension kits can be offered if you need)
LED batten lights come in different length 600mm 1200mm 1500mm 2400mm and can be used on their own or alongside downlights, spotlights, etc. As for their versatile lighting solution , they are widely used in commercial spaces like offices, retail stores, and warehouses, as well as industrial facilities, garages, and even residential areas.
Why You Should Get LED Batten Lights
LED batten lights are a great option for lighting your space. They provide bright, uniform light and are great for illuminating a large area like an office or living room. If you're looking to save money on electricity costs, then LED batten lights can really help with that, too- they use up to 75% less energy than traditional incandescent bulbs!
Apart from this, they are ideal for lighting up a large ceiling or wall and can be installed in nearly any type of room. This includes living rooms, bedrooms, kitchens, halls, bathrooms, etc. They're also great for creating a balanced, ambient light in the room.
Additionally, the lights themselves don't emit much heat. This makes them ideal for areas like the kitchen or bathroom where there's a risk of fire from traditional light bulbs. If you have children around, this is also an important thing to consider.
Types of LED Batten Lights
There are two batten type lighting fixtures – linear led batten and strip led batten, with the latter being more popular among homeowners nowadays. Linear lighting can be used for accenting a room or as general light in spaces where you need a lot of illumination (like furniture stores). Strip lighting has more directional qualities than linear, which makes it better for illuminating a room.
The strip lighting comes in different lengths, and you can cut them to size if needed. You also have the option of installing more than one strip at the same time, so you can light up your entire living or dining space with just a few pieces of batten light.
LED batten lights are available in various shapes and sizes, so you'll want to choose one that will suit your needs best. These include:
Triangular LED battens which give off an ambient light
Square LED battens which are best for highlighting specific objects
Rectangular LED battens give off a general room light
LED trip-proof batten light for industrial lighting for workshops, underground parking lots and mines, etc. You can check this blog" Everything you need to know about led tri-proof light" to know more.
How to install and wiring led batten lights on the ceiling?
Generally, surface mounted is the main way to do the installation for the led batten, the step, and wiring are mainly as follows:
How to Get the Most Out of Your LED Batten Lights
To get the most out of your LED batten lights, you need to consider what type of light you want to create. The bright lights are best for highlighting a specific object in your room, while the more subtle ambient square battens will give off an even glow throughout your living space and make it feel cozy.
Apart from this, you also need to know how to install your LED batten lights and what type of power supply you'll need for them. This will help ensure that your lights are both efficient and effective.
Common Myths About LEDs
There are many common myths about LED lights that need to be debunked. One of the biggest misconceptions is that LEDs will only last a few years before they burn out and have to be replaced, but this isn't true – most manufacturers offer at least ten-year warranties on their products.
Another misconception is that because LEDs use less power than other kinds of lights, you'll save a lot on your electricity bill – this is also not true. LEDs use less power than incandescent bulbs or fluorescent lamps, but they still take up some energy.
Lastly, people often think that because LED light bulbs last so long and are made from mercury-free materials, it's okay to break them and throw them away in the garbage – but this is not true. LEDs are made from materials that contain heavy metals, so it's best to dispose of these lightbulbs at a recycling center or hazardous waste disposal site.
Conclusion
LED batten lights are an excellent option to consider when upgrading your home's lighting. These versatile, affordable fixtures are available in a variety of styles and colors to match any décor or need.
LED batten lights offer efficiency without compromising quality – they're easy on the eyes as well as being environmentally friendly. We hope you found this guide helpful!
You may also be interested in Eight Factors to Consider While Choosing LED Batten Lights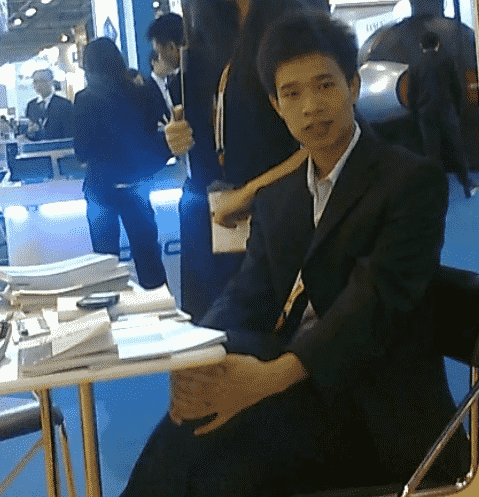 Hello, customers
My name is Ricky Wang, I'm the business manager of GRNLED. I have been in LED lights industry for more than 10 year. Feel free to contact us. I'm happy to provide you the best service and products.
Email: info@grnled.com | WeChat: ledfixture