Top LED Linear Lighting Manufacturer
GRNLED proudly stands as a leading LED linear lighting manufacturer, supplier, and factory in China. With 8 years of expertise in producing linear lighting, our products have found their way to numerous countries. Our price is much lower than competitors, but the quality is higher, especially for 1200mm long linear lights, because We have good partners in raw materials for linear LED lighting. We are confident in our ability to help you increase profit and enhance your reputation.
We have always maintained the spirit of innovation. Every year we are constantly developing new products or innovating on the basis of original products. For example, the recently launched Track linear lighting is re-created based on existing linear lighting. We also accept OEM or doing design according to customers' requirements.
Linear Pendant Light
They are the star products in the market. Designed for suspended installation, offering exceptional flexibility and ease of setup. You can effortlessly adjust the length of the steel ropes to accommodate varying height ceiling. Equipped with Samsung SMD 2835 chips and TUV CE-approved drivers, our linear lights boast a long lifespan of 50,000 hours with 3/5 years warranty. They are suitable for a wide range of applications, serving as LED kitchen light fixtures and commercial linear pendant lighting in spaces like meeting rooms, hotel halls, and hospitals. To make things even more convenient for our customers, we provide the necessary matching accessories. Moreover, two linear lights can be seamlessly connected, allowing for the easy creation of diverse and creative lighting solutions
Recessed linear light
We are a professional recessed linear light manufacturer in China. we can provide lots of types of linear lights for our customers.These embaded linear lights can be customized for different length(600mm 900mm,1000mm,1200mm,1500mm etc),color temperature(2700-6500K) ,power consumption(5W-45W),input voltage(AC100-240VAC,OR low voltage DC12V 24V 48V input).
APPLICATION CASES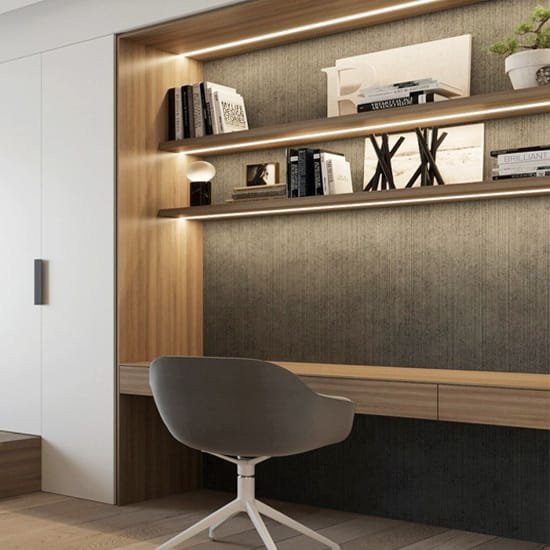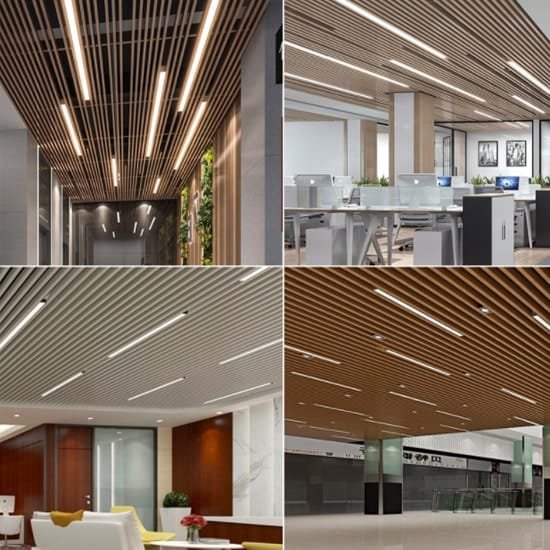 Frequently Asked Questions