Top Quality Solar Street Light Manufacturer
Best Solar Street Light Manufacturer Factory, Supplier In China
GRNLED is the top manufacturer, factory, supplier of solar street lights in china since 2014. We can help you win the bidding or markets by the following point: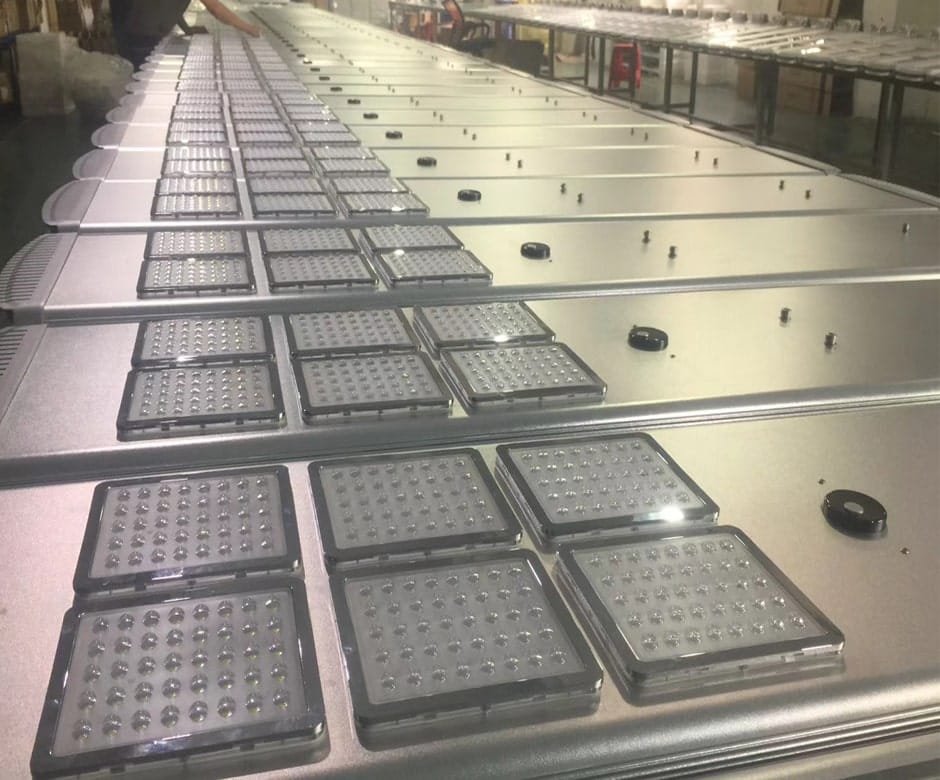 ALL IN ONE SOLAR STREET LIGHT MANUFACTURER FACTORY IN CHINA
ALL IN TWO SOLAR STREET LIGHTS MANUFACTURER SUPPLIERS IN CHINA
We are a reliable top all in two solar-powered street light manufacturer and factory in china, Power includes 10W 20W 30W 40W 50W 60W 80W 100W 120W 150W with LiFePo4 Lithium battery-Types of 32650,26650.2000times cycles, 12V 5A 10A MPPT Controller and mono solar panel (60W 80W 100W 120W 150W 180W 200W available). Our all in two solar powered street light is the highest brightness, it is working on top of a 10m-14m street light pole. All in two solar street lights is easier to replace the battery, saving maintenance costs than above all in one street lighting system.
Can't you find what you request?
Just tell me your detailed requirements, the best solution will be provided
Details for Solar-Powered Street Lighting
As a professional solar street light manufacturer, we can provide different types and different functions for all in one solar street lamps, such as adjustable, hybrid solar street lights, motion sensor type, time control solar street lighting, etc. It is available to provide other accessories for a solar street light system such as foundation cage, and street light pole, cables, etc. These solar street lights can be widely used as garden lighting, roadway lighting, pathway lights, etc.
Lumens
Equivalent Wattage
(led street light)
Installation height(m)
Voltage
Duration
3000lm
30W
4-5m
3.2V or 12.8V
3-5Raining days
4000lm
40W
5-6m
3.2V or 12.8V
3-5Raining days
5000lm
50W
6-7m
3.2V or 12.8V
3-5Raining days
6000lm
60W
6-7m
3.2V or 12.8V
3-5Raining days
8000lm
80W
6-7m
3.2V or 12.8V
3-5Raining days
10000lm
100W
7-8m
3.2V or 12.8V
3-5Raining days
12000lm
120W
8-10m
3.2V or 12.8V
3-5Raining days
15000lm
150W
10-12m
3.2V or 12.8V
3-5Raining days
Split all in two solar street light installation steps
All in one integrated solar street lamps installation steps
There are mainly 3 installation joints for all in one solar street lighting.
Install horizontally on the light pole arm.
Vertical 90° directly mounted on the top of the light pole
Hoop installation.
The first/second is easy to do the installation. You can check here for hoop installation steps.
Application
Roadway lighting
Paths way lighting
Garden lighting
driveway lighting
Parking lots lighting
High-mast lighting
Just email us if you have any detailed requirements or questions for solar street lights, such as battery types, battery capacity, solar panel/controller types, etc.
Why solar-led street lights?
Solar street light is a new type of road lighting. It uses crystalline silicon solar panels for power supply, maintenance-free valve-controlled sealed batteries or lithium batteries to store electrical energy, ultra-bright LED lamps as light sources and is controlled by an intelligent charge and discharge controller. It will bring so many benefits.
Structure of all in one solar led street light
1.Body.In the market, the main body of solar street lights is generally aluminum alloy, which has good heat dissipation, corrosion resistance, and aging resistance. However, in order to reduce costs, some suppliers are also producing and selling integrated solar street lights with plastic shells.
2.Lithium Battery. Integrated solar street light systems generally use lithium batteries as energy storage equipment. Lithium batteries are divided into ternary lithium batteries and lithium iron phosphate batteries(LiFePo4 battery), they have their own advantages and disadvantages, according to the different intentions of customers to choose. Ternary lithium batteries are generally cheaper, while lithium iron phosphate batteries are more stable in quality, more resistant to high temperatures, not easy to catch fire or explode, and are more suitable for use in high-temperature areas. From the experiences, the key point of solar street light's quality is decided by the battery, and its cost is also more expensive than other parts.
3.Controller.Most solar street lights on the market use PWM controllers, which are relatively cheap and stable in quality. With the continuous development of technology, more and more customers use MPPT controllers, which have higher conversion efficiency.
4.Sensor device. For integrated solar street lamp, the sensor device generally includes photocells, motion sensors, or radar sensors. The photocell is original for every solar light type.
5.Solar Panel.Poly solar panel and Mono solar panel optional. Polytype is cheaper than Monotype, but the efficiency is lower than Mono. Their lifetime can last 20-30years.
Frequently Asked Questions