LED wall lights are the perfect solution for someone looking to change up their office and add some unique style. Not only do they provide a wide range of color options, but they also come with different brightness levels so you can find the right amount of light for your needs.
However, before you buy any LED wall lights, there are some things you should know about them that will help ensure that your purchase is as successful as possible. Here's what we recommend:
Determine the Best Place for Your Lights
The first step to buying any type of light is to decide where you want it. For example, if you're thinking about installing a wall-mounted LED light in your office, then consider whether you need something that will shine directly on the desk or if it would be better to have overhead lighting.
Additionally, you should think about the colors you want and how bright or dim they should be. This will help narrow down your options, making finding a wall-mounted LED light that matches what you need and your taste is much easier.
Select the Appropriate Wattage for Your Space
LED lights are available in a wide range of wattages. If you're planning to buy LED wall lights for your office, consider the total area and what kind of brightness will look good and let you get the job done.
Also, make sure that all fixtures have the same wattage so there won't be an imbalance. This will help keep the color of your lights consistent.
| | | | | |
| --- | --- | --- | --- | --- |
| | LED | FLUORESCENT | HALOGEN | INCANDESCENT |
| EFFICIENCY | Uses up to 80% less energy than an incandescent | Uses up to 75% less energy than an incandescent | Uses up to 30% less energy than an incandescent | 90% of energy is wasted as heat |
| AVERAGE LIFE SPAN (HOURS) | 50,000 | 10,000 | 1,000 | 1,000 |
| ANNUAL OPERATING COSTS | Low | Medium-Low | Medium | High |
| LIGHT OUTPUT (WATTS/800 LUMENS) | 6-8W | 13-15W | 45W | 60W |
| COLOR TEMPERATURE | Varies by product; select high-quality LEDs for consistency | Ranges from warm (3,000K) to cool (6,000K) | Ranges from warm (2,700K) to cool (5,500K) | Warm (2,700K) |
| COLOR RENDERING INDEX (CRI) | 80-90+ | Most are 60-70+ | 100 | 100 |
| DIRECTIONALITY | Directional | Multidirectional | Multidirectional | Multidirectional |
| DIMMABLE | Most | Few | Yes | Yes |
Don't Forget About Dimming Capabilities
LED wall light fixtures come in several different levels, which means you can find one to match any room with ease. However, many people overlook this aspect when they are shopping for LED lights and end up disappointed because they can't control how much light they get.
If you find a fixture that offers dimming capabilities, you'll be able to match the brightness of your lights with the tasks you need to accomplish.
Get as Many Options as Possible
If there were two LED wall lights to choose from and one had three color settings, and one only had one, which would you be more likely to choose? The answer is obvious.
Make sure that you have options when it comes to the colors that your LED lights produce. This will make them a lot more versatile and useful since you'll be able to match up all of your fixtures for any occasion. If there are multiple color settings, then try to think about what would be best for your office and the tasks you need to accomplish.
This will make it easier to choose between them, so you won't end up making an impulse purchase or spending more than you can afford.
Consider Color Temperature
Color temperatures can range from very warm (2700K) to very cool (6000K). The average office has a color temperature of 3500K, which keeps it bright without being too harsh.
If you choose lights with a lower color temperature, your office will be warmer and more suitable for working. However, if you go with lights with a higher color temperature, it will be more like a home office where the lighting is designed to be relaxing.
Explore Different Styles of Wall-Mounted LEDs
There are many different styles of LED wall lights for you to choose from, including recessed and pendant options. Pendants are good for overhead lighting, making them ideal if you're looking to install a light above your desk.
On the other hand, recessed lights are usually installed along the wall or ceiling so they can provide more general illumination in an area. Whichever style you pick, just ensure that they have the right color and brightness.
LED fixtures can come in any number of styles, so make sure that you select one that matches what you need as well as your taste. If there are several styles to choose from, try to think about how you plan to use the lights and what will look best in your space.
Consider the Size of Your Room
Think about the size of your office or room and what kind of light would be best for it.
This will make the style variety more manageable, so you won't end up choosing something that looks too big or too small for your space. Additionally, you should think about where you will put the light and how much space it will take up.
Final Thoughts
When it comes time to buy LED wall lights for your office, make sure that you consider all of these things so that you find a fixture that will be useful and attractive. This way, you won't end up spending money on a light that doesn't meet your needs or looks out of place.
It will also save you the trouble of having to replace it later. Instead, you'll have something that looks good and works for you. And if it doesn't, then you can return it and look for something else.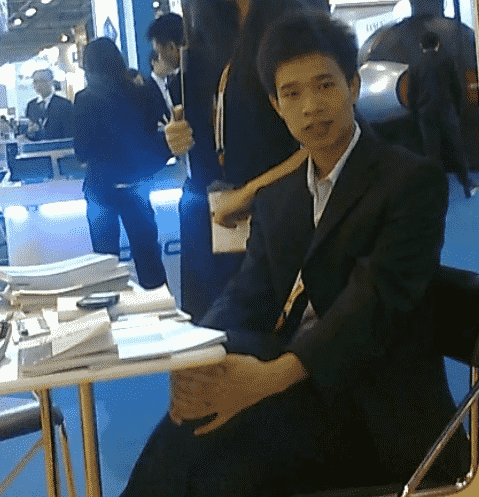 Hello, customers
My name is Ricky Wang, I'm the business manager of GRNLED. I have been in LED lights industry for more than 10 year. Feel free to contact us. I'm happy to provide you the best service and products.
Email:  info@grnled.com | WeChat: ledfixture