In LED lamps, the life of LED lamps is often determined by the led driver which everyone may not pay much attention to. Therefore, the choice of LED driver becomes very important. All of the best-led light manufacturers will use famous led driver brands.
So, in the LED lighting industry, what are the more famous led driver brands in China?
Osram
Osram is a multinational conglomerate located in Munich, Germany. It has been deeply cultivated in the lighting industry for more than 110 years and is the leader in the lighting industry. From kerosene lamps in 1906 to tungsten lamps, gas discharge lamps, fluorescent lamps, and LED lamps, Osram's product quality, and design are at the forefront of the world. Osram's LED semiconductor company, whether it is LED chips or LED drivers (power supply), are excellent products with high standards. Osram's electronic systems and drives mainly include the following series:
Constant Current Linear – Indoor constant current linear driver
Constant Current Compact – Indoor constant current compact driver
Constant Current – Outdoor Outdoor Constant Current Driver
Constant Voltage – Indoor constant voltage driver
Constant Voltage -Outdoor Outdoor Constant Voltage Driver
Programming tools and accessories
Osram's power supply is very comprehensive, including:
Power from minimum 6W to maximum 300W;
Economical 3-year warranty to high-quality 5-year warranty;
Contains various dimming controls, including SCR, 0/1-10V, DALI, Bluetooth, etc.;
Fixed current output, and dial-selectable current output.
Various appearance types, including mini, compact, long, ordinary, outdoor waterproof, etc.;
Comprehensive certification, high-quality materials, and big brands are guaranteed.
OT FIT series 5-year warranty constant current models, linear strips, dimming models, etc are mostly used.
You can view the website here for more information if needed.
Philips
Royal Philips of the Netherlands, established in the Netherlands in 1891, mainly produces lighting, household appliances, and medical systems. In terms of lighting appliances, Philips has 130 years of experience and is the biggest brother in the lighting industry. Also experienced the history of all artificial lighting of kerosene lamps, tungsten lamps, halogen lamps, gas discharge lamps, fluorescent lamps, LEDs and so on.
In the past ten years, Philips has made great changes in lighting, licensing lighting products and services to Signify, and extending many brands that you may not have heard of.
On Philips' official website, there are only previous generations of drivers left: HID, fluorescent lamps, and halogen lamps. LED-related products need to be checked on the signify website, but the actual product will still use the PHILIPS brand, which is a bit confusing.
The ADVANCE brand of Signify with the PHILIPS logo has the following main series of LED drivers:
Xitanium 5-year indicator high-quality model
CertaDrive Economical 3-Year Warranty for 40W panel lights 600x600mm.
Xitanium SR wireless control
The Philips driver website you can check here.
Tridonic
Tridonic GmbH & Co KG, an Austria-based lighting products and energy-saving company are one of the largest European manufacturers of lighting electronics and electrical appliances, and digital controls. Inductive fluorescent lamp ballasts were produced as early as 1956, and the first generation of fluorescent lamp electronic ballasts was produced in 1978. The current products include: fluorescent lamps, LED drivers, LED modules, emergency lighting devices, lighting control, and so on.
Tridonic LED drivers include the following series:
Engineered linear drivers: dimming and fixed output;
Compact driver: dimming and fixed output current type;
Constant voltage type driver
Railhead type: dimming and fixed output current type;
Outdoor driver: dimmable and fixed output type;
Wide voltage input driver;
Tridonic's drives have a 5-year warranty, and the digital control system is more advantageous, including the general DALI system; it has two production bases in Austria and China, producing different types of drives. The unit price of an LED driver is generally more expensive.
Meanwell
MEAN WELL was established in Taiwan in 1982 as a global standard power supply manufacturer. Its products only have standard power supplies, so they are very professional and have stable performance. Meanwell, a freelance brand, ranks fourth among DC output power suppliers in the 2020 report.
In 1993, a branch in mainland China was established in Guangzhou, providing about 1,000 standard products and more than 10,000 models.
The main products are:
LED power
adapter
KNX
Built-in chassis type power supply
Rail type power supply
Regarding the LED profession, there are mainly the following series:
AP, ELG, HLG, HBG, LP, XLG, LCM, LRS,
Provide indoor, multiple dimming, outdoor, economical 3-year warranty; high-quality 5-year warranty, and ultra-high-quality 7-year warranty product line. mostly used for outdoor floodlight, led street lights, high bay lights etc.
The products are very comprehensive and of the highest quality, making it the brand of choice in the engineering projects.
MOSO
MOSO LED Driver, established in 2006, is a national high-tech enterprise in China. Products include: LED drive power supply, consumer SPS power supply, photovoltaic products inverter, etc.;
In the LED driver, it mainly focuses on waterproof series products for outdoor lighting, industrial lighting, and landscape lighting. Complete product certification, used outdoors, lightning protection, good protection design, 5-year quality assurance.
You can view the website to know more details.
INVENTRONICS
Founded in 2007, INVENTRONICS Electronics was established in Hangzhou. The main products are LED outdoor constant current, constant voltage driver, LED indoor driver, LED high bay light driver and so on.
The main products are still on outdoor LED drivers, with complete certification, professional outdoor, lightning protection, good protection, and 5-year quality assurance.
Eagleries
Founded in 1999, it was formerly known as Risheng Electric. After relocating to Nanhai in 2004, it was updated to Eagleries in 2006 and relocated to Shunde, Foshan in 2014.
The earliest products are power frequency transformers, toroidal transformers, electronic transformers for lighting, etc., as well as LED power supplies and switching power supplies for subsequent lighting.
LED power supplies include indoor compact, constant current, constant voltage, and intelligent control power supplies. There is an economical 3-year warranty and a high-quality 5-year warranty for recessed downlights or panel lights. Most are indoor power sources, and there are also a small number of outdoor power sources. It is an old brand in China and one of the LED driver suppliers with stable quality.
It is mainly for indoor residential/ commercial lightings such as downlights, panel lights, ceiling lights,etc.
You can view the official websites for them.
LiFud
LiFud Power was established in 2007, headquartered in Shenzhen, with two manufacturing plants in Shenzhen and Sichuan, mainly producing LED drivers and intelligent system service providers. The main products are in commercial and home furnishing.
The main products are: indoor compact and plastic shell constant current drive, and new series of high bay lights, outdoor waterproof, constant voltage power supply, etc. will be added later. The product has a 5-year quality assurance, and the product quality is stable. It is a rising star of LED drivers with competitive prices.
It is a good choice for led downlights, panel lights, and high bay lights led tri-proof lights, etc.
LTECH
LTECH was established in 2001, and its main products are the developers and manufacturers of products in the field of LED lighting control. In recent years, it has been one of the top ten lighting brands in China.
The main products are: DMX control, DALI control, 0/1-10V dimming, IoT intelligent control, as well as wifi, Bluetooth and whole house intelligent control products.
EUCHIPS
Founded in 2005 and headquartered in Shanghai, EUCHIPS is one of the domestic suppliers of LED dimming drivers and control systems.
The main products include DMX, DALI, 0-10V, SCR, and KNX dimming control systems, in addition, there are waterproof power supplies for dimming and non-dimming. It will be a good solution to use them for Triac dimmable downlights, panel lights.
Their website is http://www.euchips.com/.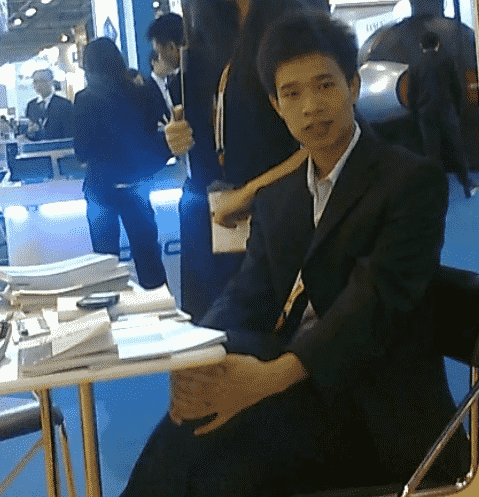 Hello, customers
My name is Ricky Wang, I'm the business manager of GRNLED. I have been in LED lights industry for more than 10 year. Feel free to contact us. I'm happy to provide you the best service and products.
Email: info@grnled.com | WeChat: ledfixture