What is led high bay lights?
High bay lights are an important part of modern industrial lighting. Traditional high bay lights often use 250W, 400W, 500W, 1000W metal halide lamps. Metal halide lamps emit 360 degrees, which will reduce the effective utilization of light and increase light loss. The LED industrial and mining lamps born out of operation have gradually become the mainstream choice in the market for their advantages such as directional light emission, low power consumption, good driving characteristics, fast response speed, high shock resistance, long service life, and environmental protection. Thousands of LED high bay lights manufacturers have been born.
What is the best LED High Bay Lighting?
The best led high bay lighting generally has the following characteristics:
Nice Exterior design. The first thing consumers notice is the appearance of the lamp. The beautiful appearance will quickly leave a good impression on the customer, thus attracting customers to learn more about the consulting product. The best led high bay lights generally use high-quality, good heat dissipation aluminum, anti-corrosion, anti-aging, durable, and a life span of at least 20 years.
The best-led chips. Good led chips have excellent color rendering, low color tolerance, high luminous efficiency, and the chips have very low luminous decay. The life span is above 50000Hrs. Well-known LED chips include Philips, Osram, CREE, Bridgelux, Samsung, Epistar, etc. The best led high bay lights to have a luminous efficiency of at least 110lm/w and a maximum of 160lm/W, and their energy-saving effect is more significant.
High-quality LED Driver for High bay lighting, such as Philips driver, Meanwell driver, Sosen, DONE, Osram brands, etc, which will make sure that high bay lamp will last 5Years at least.
Long lifespan and long guarantee periods.The best led high bay light should be 50000Hrs at least in a lifetime even if it will be working for more than 12hours each day for warehouse, factories, or commercial building.3Years-10Years warranty is a basic requirement.
There are some led high bay lights manufacturers who are the best and famous in industry as following:
1.Philips/Signify
They were established in 1891. It is a comprehensive lighting company with strong R&D, production, and sales capabilities, and is a world-renowned lighting brand. The business covers chip design, light source packaging, power supply R&D and production, and finished product production and sales. At the same time, they have sales networks and agents all over the world, and customers in different regions can quickly purchase high-quality LED high bay lights locally. There are many manufacturers on the market that can produce lamps that are very similar to their high bay lights, but the price is much cheaper than Philips-led high bay lights.
Feature
Power:110W 150W 220W
Lumens:120lm/W
Beam angle:90degree
Input voltage:200-240VAC 50/60Hz
Warranty:3-5Years
2.Ledvance
LEDVANCE is a new brand in the LED lighting industry. It originated from the Osram Light Source Division, with products covering 120 countries around the world. It is one of the leading suppliers in the global general lighting field serving professional customers and end-users, providing them with a variety of LED lamps, advanced LED lamps, intelligence and networking Smart home and smart building solutions, and traditional light sources. This was originally an overall lighting business company under the German OSRAM (OSRAM) and is now owned by the Chinese lighting company MLS Co., LTD. (MLS). LEDVANCE has offices in more than 50 countries and conducts business in more than 140 countries. With mutual trust and long-term customer relationships and a strong distribution network, LEDVANCE has achieved excellent global market access. They have many OEM factories in China Help them produce high-quality LED high bay lights. The following is one of the best ufo high bay led lights from them:
Feature
Power:100W 150W 200W 250W
Lumens:100-120lm/W
Beam angle:70/90/110degree
Input voltage:100-240VAC 50/60Hz
Warranty:5Years
3.CREE Lighting
Founded in 1987, Cree is a listed company in the United States (1993, Nasdaq: CREE). It is a famous global manufacturer of LED epitaxy, chips, packaging, LED lighting solutions, compound semiconductor materials, power devices, and radiofrequency. Business and industry leader. The LED high bay lights they produce can be with a 10years warranty. But their price is also highest than other manufacturers.
4.V-TAC lighting
V-TAC is a LED lighting supplier with Europe, Asia, and Africa as its main markets. Most of its products are found by other manufacturers and affixed with their brands. The business includes almost all lighting-related products. At the same time, it has vigorously developed an e-commerce business in recent years. Compared with other well-known global lighting brands, their LED high bay lights have certain advantages in price.
Feature
Power:50W 100W 150W 200W 250W 300W optional
Input voltage:200-240VAC 50/60Hz
Lumens:100-120LM/W
Warranty:3Years
5. Lithonia Lighting
Lithonia Lighting, an Acuity Brands Company, has delivered the Best Value in Lighting® for more than 70 years, providing the industry's broadest line of commercial, industrial, institutional and residential fixtures
Their led high bay lights have always been known for quality, reliability and solid performance, especially for US markets
In addition to product strength, superior customer service has long been a hallmark of Lithonia Lighting. From product specification and selection through delivery and beyond.
Feature
Troffer high bay light
Length:2ft 4ft available
Input voltage:120V,120-277V,347-480VAC optional
UL, cUL approval
Warranty:5Years
Conclusion
The above brand/manufacturers for high bay led lights generally can provide products with good quality, but sometimes, they are also not competitive in price, causing it is not working for your projects, In this case, maybe it is the best way for you to find a reliable & professional china led high bay supplier, these professional manufacturers also can provide the highest quality, but the unit price is much less than an above famous brand.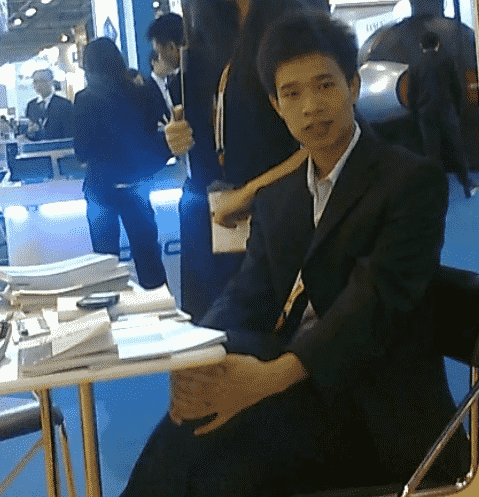 Hello, customers
My name is Ricky Wang, I'm the business manager of GRNLED. I have been in LED lights industry for more than 10 year. Feel free to contact us. I'm happy to provide you the best service and products.
Email:  info@grnled.com | WeChat: ledfixture