What is LED landscape lighting, and how does it work?
LED Landscape Lighting is the replacement for traditional high-pressure sodium (HPS) and metal halide lights. It's a fixture designed as an alternative light source for outdoor lighting.
LED landscape lighting has built-in semiconductors called LEDs (Light Emitting Diode) that emit light when an electric current passes through them. The electrons are forced into higher energy levels when exposed to ultraviolet or blue rays but gradually return to their normal state with the release of energy through the emission of particles that make up light.
In short, LEDs provide more light and use less power than traditional filament lighting.
How to choose LED landscape lighting?
Before buying LED outdoor landscape lighting, there are some essential things to take into consideration.
FAQ about LED landscape lighting
What are the benefits of LED landscape lighting over other types of lighting fixtures?
The main benefit of LED landscape lighting is that it is energy efficient. It uses up to 80% less electricity than traditional lighting fixtures so that you can cut down on your electrical bills.
Another benefit is that LED landscape lighting has a much longer lifespan than other types of lighting. While different outdoor lighting fixtures have a life expectancy of around 1200-3600 hours, an LED light can last up to 50,000 hours.
How do I know if my home has the right kind of wiring for LED lights?
If your home is already wired for landscape lighting, you can use LED lights without making any changes. If you don't have the wiring necessary for outdoor lighting, an electrician will do that job for you.
GRNLED is a professional led landscape lighting factory and exporter in china, our products mostly include all kinds of outdoor landscape lighting, such as bollard light, pathway lighting, led uplights, garden spotlights, flood tree light, Inground lights, underwater lights, etc,
Are there any downsides to using LED landscape lighting?
The main downside of LED landscape lighting is the initial cost. Compared to traditional light fixtures, LED lights are more expensive.
However, you can save money in the long run because of their energy efficiency and longer lifespan.
What should I keep in mind when I'm choosing fixtures for my LED landscape lighting?
Two things you should keep in mind when choosing fixtures for your landscape lighting are the color temperature and the luminosity. The color temperature determines how "warm" or "cool" the light appears, while luminosity refers to its brightness.
Do you love to spend time outdoors in the evening? Then you'll want to consider investing in LED landscape lights. These lights are more energy-efficient, and they last longer than…
What type of maintenance will my LED lights require?
LEDs require no maintenance; you just replace them as they burn out. Since LEDs can last up to 50,000 hours, you don't need to replace them for a long time.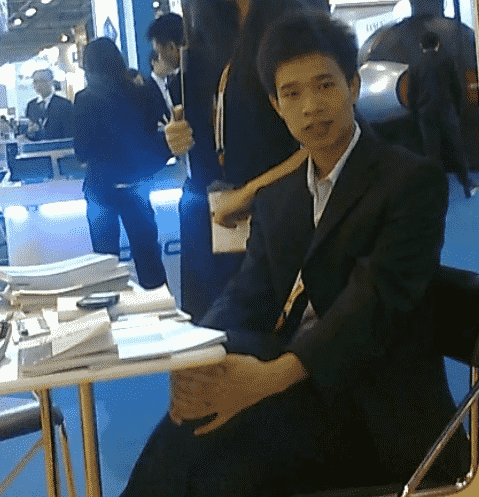 Hello, customers
My name is Ricky Wang, I'm the business manager of GRNLED. I have been in LED lights industry for more than 10 year. Feel free to contact us. I'm happy to provide you the best service and products.
Email:  info@grnled.com | WeChat: ledfixture