Best Magnetic Track Lighting Supplier In UAE
Electra has been partnered with renowned lighting, ventilation, wiring accessories, and electrical system manufacturers since 1965. Their manufacturers and suppliers are known for their quality, creativity, and technical excellence. They are now importing large quantities from magnetic track light manufacturers in China.
Featured Products: Led Magnetic track lights, linear led pendant lights
Location: P.C.BOX 1210, DUBAI-U.A.E
Best Led Strip light and Neox light supplier in UAE
Nakashi is one of the most prominent LED light suppliers in the UAE. The company Nakashi General Trading LLC is a subsidiary of Anita International General Trading LLC, Dubai, UAE (since 1979). The sole object of the company is to provide quality LED light fittings and fixtures primarily catering to markets such as Bahrain, Kuwait, Oman, Qatar, Saudi Arabia, United Arab Emirates.
Featured products: LED Flexible Strips, LED Spot Downlights, and LED Neon Flex
Location: Unit 115, Block B, Al Hudaiba Awards Buildings, Al Mina Road, Jumeirah 1, Dubai, United Arab Emirates.
Web: https://nakashi.ae/
Best LED Panel light Supplier in UAE
Elettrico belongs to Master Lighting International Trading Group, PTC & Al Wafa Group, Jordan, which has been successfully and dynamically developing since 1972. Elettrico is one of the largest suppliers of lighting in Dubai UAE. In 2022 the company will be one of the leading light distributors in UAE with a a broad portfolio of huge-scale projects done in Dubai, Abu-Dhabi, Sharjah, RAK, UAQ, Fujairah, Al Ain, and in Jordan and Palestine.
Featured products: Led Panel Lights
Tel:+971 4 2211333
Best Led Light Online Supplier in UAE
LED Corner has ISO 9001: 2015, ISO 14001: 2015, and ISO 45001: 2018 certifications for our services and products. In addition, Bright Brand is based in the United Kingdom, they have been the leading distributor in the United Arab Emirates for decades and currently work with some of the world's leading LED lighting partners like Samsung, Philips & GOQ.
Featured Products: Chanlider lights, decorative lighting.
Location: PO Box: 121374 Al Quoz, Dubai, UAE
Best Home Lighting -LED Bulb Supplier in UAE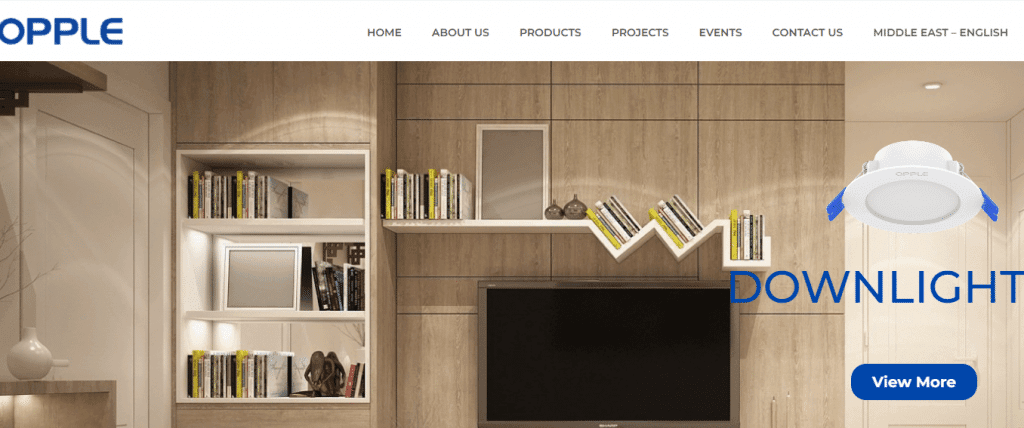 As one of the leading providers of LED lighting solutions in Dubai, Opple is proud to present its extensive range of professional luminaires. The one thing that you can be assured of is that our aesthetically attractive luminaires are designed and developed to exceed the highest quality standards. All of this is achieved with the utilization of the latest manufacturing processes, top-of-the-line components, and stringent quality systems.
Featured Products: E27 /E14 GU10 LED Bulbs, Plastic downlights and slim panel downlight
Location: Unit 2802, 1 Lake Plaza, Cluster T, JLT, Dubai,
Best RGB Light Source Supplier in UAE
Control Electrical Accessories Company L.L.C, Abu Dhabi was ESTABLISHED in 2004. From a humble beginning of few employees and dependent on few projects, the company steadily grew to 2 major branches in RAK and Al Ain.
Featured products: F5 led chips, RGB led chips, RGB LED Strip light, hardware, and cables & wires
etc.
Location: P.O Box 38584, Abu Dhabi, UAE
Best Surface LED Ceiling Light Supplier in UAE
Albirco is a Dubai-based Supplier and Wholesaler of Building Materials, Bathroom and Kitchen appliances, Electrical items, LED lighting, Sanitary ware, Plumbing equipment, and home improvement products. AL BIR TRADING CO LLC (Albirco) celebrated 31 years of trading in the UAE through its domestic sales & exports to countries in the Middle East & Africa from its chain of showrooms, distribution network & projects.
Featured products: Surface LED ceiling lights, E14 E27 LED bulbs, and electrical hardware.
Location: Ground floor, Al Kaitoob Bldg, Al Sabkha Road, Deira P.O. Box 65234 Dubai, U.A.E
Web: https://albirco.com/
Best Led Tube Light/Weatherproof batten Light Supplier in UAE
UB Emirates LLC, an ISO 9001:2015 certified company, is an importer, stockist, and distributor of all types of electrical products representing many reputed brands either as a sole agent or distributor.
Featured products: Plastic T8 LED Tube lights, led batten fitting, led floodlights and bulkhead lights
Location: P.O. Box: 20827, Al Nahda -2, Dubai, United Arab Emirates
Web: https://lumega.eu/
Conclusion
Dubai, situated in the United Arab Emirates and recognized as the world's largest free trade port, has given rise to numerous LED lighting suppliers. These suppliers actively import a diverse range of lighting fixtures from China, indoor and outdoor, as well as both traditional and cutting-edge smart LED lighting solutions. Opting to buy directly from China LED light manufacturers can be a preferable choice, particularly if the need for lamps is not immediate. This is especially advantageous for large-scale engineering and construction projects, as direct purchasing from Chinese manufacturers can lead to substantial cost reductions. Any questions, contact our lighting specialist now.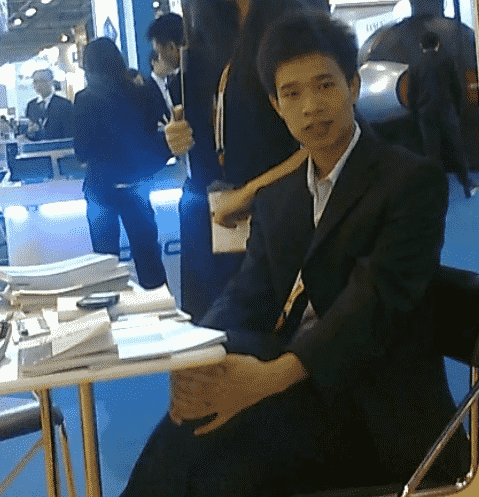 Hello, customers
My name is Ricky Wang, I'm the business manager of GRNLED. I have been in LED lights industry for more than 10 year. Feel free to contact us. I'm happy to provide you the best service and products.
Email: info@grnled.com | WeChat: ledfixture