Do you love to spend time outdoors in the evening? Then you'll want to consider investing in LED landscape lights. These lights are more energy-efficient, and they last longer than traditional bulbs.
But before buying any type of light fixture, it's important to do some research first. Read on for a list of mistakes that homeowners often make when choosing LED landscape lighting fixtures!
GRNLED is a professional led landscape lighting factory and exporter in china, our products mostly include all kinds of outdoor landscape lighting, such as bollard light, pathway lighting, led uplights, garden spotlights, flood tree light, Inground lights, underwater lights, etc,
Have an Inside Project Before Buying Outside Lights
Many homeowners decide to save money in the short term and try installing LED landscape lights themselves. However, it's important to remember that these lights don't function like other types of light fixtures.
To guarantee optimal results, you should hire a professional landscaper or installer to do the job for you. They will not only plan the most effective placement for your lights but will also be able to recommend different fixtures that are ideal for each of your needs.
As a homeowner, you should never just assume that you'll be able to install LED landscape lighting on your own (nor should you attempt it!). Hiring a professional will help you get the most out of your outdoor lights and ensure that they work properly for many years to come. If You Can't See Them, They're Not Any Good
When choosing LED landscape lighting fixtures, it's important not to get sucked into flashy marketing messages from companies promoting their products as "bright." Just because lights are bright doesn't mean that they're great for use in your yard. In fact, it's the opposite!
Ideally, you should choose LED landscape lights that are subtle and not too eye-catching. Although these types of lights aren't as cheap (they're typically more expensive than other options, like solar panels).
Do Your Research on Each Individual Product
If you're in a hurry to buy exterior lights, you might be tempted to spend as little time as possible researching your choices. However, this is something that you should avoid at all costs!
Don't just browse through a couple of sites and then buy the first product that catches your eye. Instead, pay close attention to the details of each individual fixture before choosing one.
Don't Make False Connections
Most LED landscape lights can connect with one another to create a "string" of light fixtures along your property line. However, incorrectly connecting fixtures – or even the incorrect number of lights in a string – can cause the bulbs to burn out prematurely.
In addition, you will end up paying more than necessary for energy consumption. Instead, talk with your local electrician about which lights are compatible for creating "strings" and use the recommended number of bulbs in each string.
Do Your Homework on Energy Savings
If you're going to buy LED landscape lighting, then doing your homework on how much money you could save on energy is a must. While it's true that all of the bulbs are more environmentally friendly, not all of them will save you as much money on your electric bill as others.
One way to make sure that you end up saving money long term is to calculate how much electricity each fixture uses per hour and then compare this number with the current energy costs in your area. Some LED lighting options can actually use more electricity than incandescent and fluorescent lights!
| | | | | |
| --- | --- | --- | --- | --- |
| | LED | FLUORESCENT | HALOGEN | INCANDESCENT |
| EFFICIENCY | Uses up to 80% less energy than an incandescent | Uses up to 75% less energy than an incandescent | Uses up to 30% less energy than an incandescent | 90% of energy is wasted as heat |
| AVERAGE LIFE SPAN (HOURS) | 50,000 | 10,000 | 1,000 | 1,000 |
| ANNUAL OPERATING COSTS | Low | Medium-Low | Medium | High |
| LIGHT OUTPUT (WATTS/800 LUMENS) | 6-8W | 13-15W | 45W | 60W |
| COLOR TEMPERATURE | Varies by product; select high-quality LEDs for consistency | Ranges from warm (3,000K) to cool (6,000K) | Ranges from warm (2,700K) to cool (5,500K) | Warm (2,700K) |
| COLOR RENDERING INDEX (CRI) | 80-90+ | Most are 60-70+ | 100 | 100 |
| DIRECTIONALITY | Directional | Multidirectional | Multidirectional | Multidirectional |
| DIMMABLE | Most | Few | Yes | Yes |
Don't Forget to Consider the Amount of Light That You Need
When you buy LED landscape lights, it's also important to consider how much light you actually need. While some homeowners prefer dimmer options designed to create a more serene ambiance in their yard, other homeowners want fixtures with brighter bulbs.
Doing your research on how many lumens each bulb produces will make it easier to choose the right option. Many of these bulbs produce different amounts of light, and you should consult the package to determine what level of brightness is best suited for your needs.
Don't Be Afraid to Buy a Lamp with Less Watts
Some homeowners believe that there is no such thing as a small amount when it comes to watts. However, this is completely false!
To be more specific, some LED lights use less watts than others do, yet they can still produce the same amount of light. So naturally, this makes them much more energy-efficient and economical to maintain long term.
Don't Forget to Choose a High-Quality Material
If you're going to buy LED landscape lights, then choosing high-quality materials is crucial. Actually, this applies to all exterior fixtures!
While some cheap options might seem like a good idea in the short term, they could really end up costing you more money over time as well as being less aesthetically pleasing than other options. For example, if you invest in a high-quality fixture made of polyresin instead of plastic, it will do a much better job at resisting impact and weather damage.
In addition, these types of fixtures are generally more durable and can provide the same amount of light for many years without burning out.
Don't Forget to Consider the Color of the Lights
While many people might assume that quality matters with LED landscape lights, they should also think about the color.
For example, bright blue is not always a great choice for lighting your house – or even trees in your yard!
One way to avoid this mistake is to test different light bulbs at your local big box store.
Once you determine which types of lights are best suited for your property, then purchase these fixtures and install them as soon as possible.
Final Thoughts
In the end, LED landscape lights are an excellent way to save electricity and money long term. However, it's important not to overlook the mistakes that other homeowners make when they're looking for fixtures. By following this advice, you'll have no problem finding the right option for your house!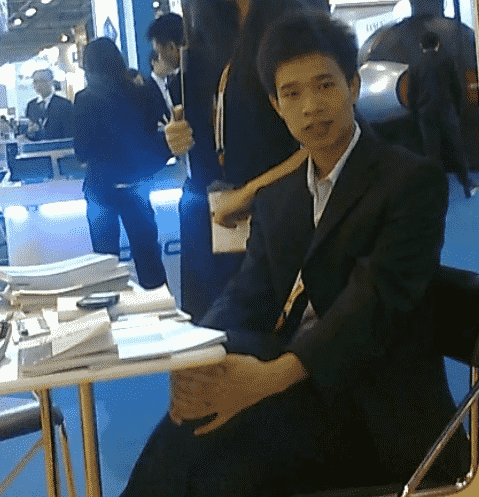 Hello, customers
My name is Ricky Wang, I'm the business manager of GRNLED. I have been in LED lights industry for more than 10 year. Feel free to contact us. I'm happy to provide you the best service and products.
Email: info@grnled.com | WeChat: ledfixture