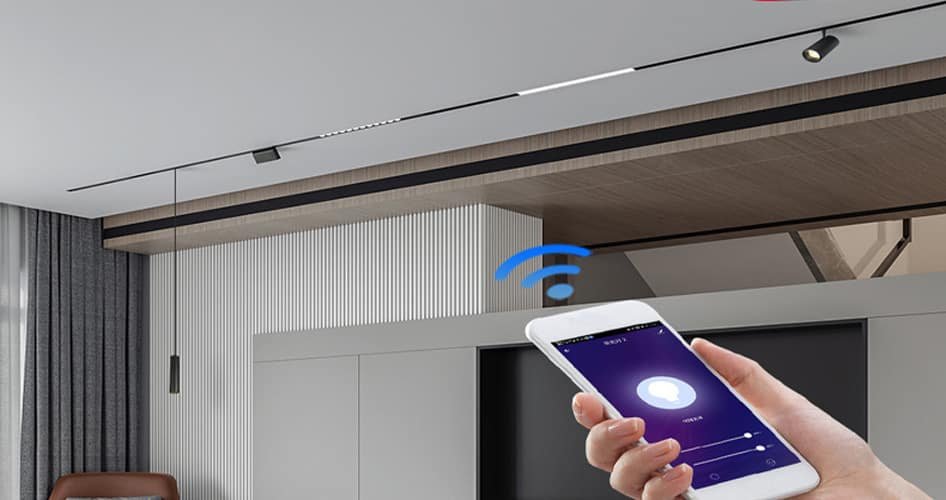 With the continuous development and progress of 2.4G and 5G wireless communication technology and the Internet of Things, smart home products based on this have developed in full swing in recent years, among which the smart lighting system, which is an important part of the smart home system, is particularly prominent. At present, the intelligent lighting solutions based on the Tuya intelligent platform on the market mainly include the following three types:
2.4G WIFI smart lighting
Bluetooth Mesh smart lights
Zigbee smart lighting
How to choose them for your home lighting such as magnetic track lights or commercial lighting like downlights? and which is the best for you? Today Grnled(Golumen) will analyze their respective difference, advantages, and disadvantage.
| | | | |
| --- | --- | --- | --- |
| Types | WIFI Smart lights | Bluetooth Mesh smart light | Zigbee smart lights |
| How it works | Smart Wi-Fi led lights to work directly with your home network. The bulbs communicate directly through your router. It is also available on TUYA smart platform. | Pair with the light via the smart gateway using Wi-Fi and Bluetooth on your phone. In this way, the color temperature and brightness of the lamps can be controlled on the mobile phone Tuya APP. | The Smart Hub acts as a Zigbee to Wi-Fi converter for your home network and lights. When you turn on the Zigbee smart lights using the app, the signal is sent to your router, then the Smart Hub (or compatible hub) converts that command into a Zigbee signal and sends it to the led lights. It is also available to work with Google Home, and Amazon Alexa speakers. controlling led lights by voices. |
| frequency band | 2.4GHz, 868/915MHz | 2.4G Hz | 2.4G / 5G Hz |
| Transmission distance | 205kb/s | 1Mb/s | 30Mb/s |
| Number of lighting connections | <20pcs (If too many lamps are loaded at the same time, it will be easy to drop the line) | 80pcs+ | 80pcs+ |
| Remote control | No ( it can only control lamps within WIFI coverage) | Yes | Yes( you can control the smart led light of your home, even if you are not home, or stay in your offices or company) |
| Smartphone App control | Yes | Yes | Yes |
| Smart platform | TUYA | TUYA | TUYA |
| safety | Low | High | High |
| anti-interference | Low | High | High |
| Power consumption | High | Low | Low |
| Cost | Cheap price | Middle-level | higher cost |
| smart gateway(hub) | No, or available to be with gateway | Bluetooth mesh gateway | Zigbee gateway |
| Application | E27 LED Bulbs | Hotel Downlights, panel lights | Smart Downlights, smart magnetic track light system, panel lights |
In summary, there are more than 80 LED smart lamps connected to both Bluetooth mesh and ZigBee at the same time, while there is less than 20 WiFi technology. At the same time, both Bluetooth Mesh and Zigbee smart lamps can be controlled remotely through the mobile APP, while WIFI lamps can only be controlled within the coverage of WIFI. For high-end home lighting, Bluetooth mesh and Zigbee are the best choices. At present, Zigbee technology accounts for half of the smart product market such as smart curtains, air conditioning controls, and smart lamps. Therefore, Zigbee LED lights are the best.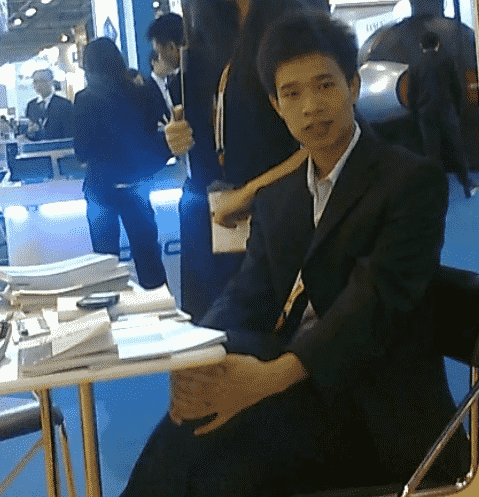 Hello, customers
My name is Ricky Wang, I'm the business manager of GRNLED. I have been in LED lights industry for more than 10 year. Feel free to contact us. I'm happy to provide you the best service and products.
Email: info@grnled.com | WeChat: ledfixture