Step into any office, warehouse or factory and you'll notice the rows of fluorescent lights overhead. When it comes to lighting commercial spaces, these are what you're usually stuck with. But there is a better option: LED track lights!
LED track lights are an ideal replacement for your old fluorescent fixtures because they provide bright, natural light that won't make anyone feel like they're in a hospital room. In this blog post today we'll explore everything you need to know about LED track lights so you can make the smart decision when upgrading your current fixture!
Why Use LED Track Lighting?
There are many reasons why LED track lighting is the best option on the market today:
Types of Track Lighting
In North America, there are three standard types of track lights used: H-type, J-type, and L-type tracks. These standards were established by three different manufacturing companies: Halo, Juno, and Lightolier, and they are named after the first names of these respective brands.
In the world, there are following types:
What to Consider When Buying LED Track Lights?
There are several factors to consider when buying LED track lights for your business. These include:
Output Wattage – This is the total amount of light you will get from a single fixture. For offices, conference rooms and other areas with a table or desk where work is being done, choose fixtures that have at least 4-5 output watts. If uprights are being used to light a warehouse or factory, go for fixtures with at least 9-12 output watts.
Color Temperature – The color temperature of your LEDs can have a big impact on the way your lights look when placed in a given environment. In colder temperature environments, you might want to opt for lighting fixtures that have a color temperature between 5500-6500k, which will appear cooler and whiter. Conversely, in warmer temperature environments, you may be interested in warmer color temperatures of 2700-3000k so the light has a warmer, yellow tone.
Color Rendering Index (CRI) – This is a measurement of the quality of the light coming from your fixtures. The higher the CRI, the better your lights will appear to people working under them and most popular lighting manufacturers offer LED track lighting with at least an 80+ CRI rating. Look for this information when buying your LED track lighting.
Lifespan – This information can usually be found on the packaging or box of the light fixture, but you'll want to make sure that you purchase fixtures with at least a 50,000-hour lifespan for offices and conference rooms where work is being done. That way, they'll last for years before needing to be replaced. For task lighting that's installed in warehouses or factories where uprights are used, go for fixtures with at least a 100,000-hour lifespan.
GRNLED is a professional LED Track Lights factory and exporter in china, we can provide all kinds of led track lighting fixtures, all of the lamps will be with high-quality chips, CREE, Bridgelux COB, CRI90. GRNLED ensuring each product can last 5 years at least in lifespan.
Energy Efficiency – LED track lights are obviously more energy efficient than their fluorescent predecessors because they don't contain any harmful gases like mercury and they use less power to produce the same amount of light. Look for lighting fixtures that are ENERGY STAR qualified to ensure they will save you money on your electricity bills each month.
Bottom Line
LED track lighting is the best choice for businesses because they've been proven to reduce energy costs, save time and improve your bottom line. With a 50,000-hour lifespan and a low price point, you won't find a better way to bring bright light into your building.
With that being said, it's important to do your research before buying LED track lights. Find fixtures that are ENERGY STAR certified and make sure they meet the requirements of your business before purchase. Doing so will reduce energy costs, save you money on your electricity bills and allow you to enjoy high-quality lighting for years to come.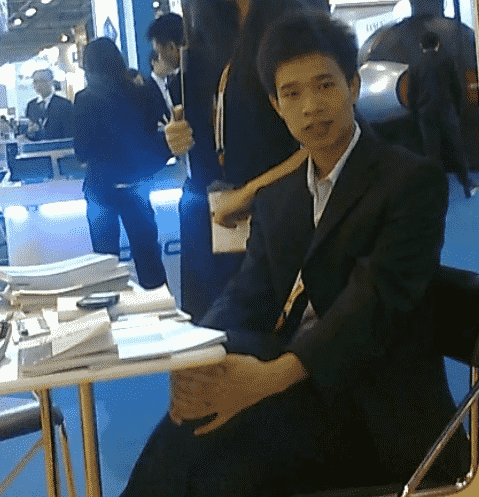 Hello, customers
My name is Ricky Wang, I'm the business manager of GRNLED. I have been in LED lights industry for more than 10 year. Feel free to contact us. I'm happy to provide you the best service and products.
Email: info@grnled.com | WeChat: ledfixture