With the development of the economy, cars have become a frequently used transportation for people. Urban parking lots enable the smooth operation of vehicles in the city. Parking lots have evolved into an indispensable component of cities, and their lighting needs should not be overlooked. Providing accurate illumination in parking lots is both a requirement for their proper usage and a necessity for ensuring property and personal safety. In this blog , we only talk about underground parking lot lighting , for outdoor parking lot lighting, please click here.
Key considerations for LED Lighting in Parking Lot
Lighting design and layout optimization
If you are planning a garage project, whether you are the client, designer, or manufacturer, please consider the following conclusion
Garage Conditions:
Fixture installation height: 3.2 meters.
Lane width: 6.5 meters.
Parking space dimensions: 5 x 2.5 meters.
Lane Lighting Layout:
Single row of fixtures in the center of the lane.
Fixture spacing (center to center): 2.8 to 3.0 meters.
Parking Space Lighting Layout:
Fixtures placed above each parking space, directly above the gap between every two cars.
The recommended layout and fixture selection remain the same for different standards, using T8 LED tubes with covers. The wattage selection should be adjusted according to the specific illuminance standards:
For Residential Garages with 30 lux Illuminance Standard:
Fixture Selection: Parking Spaces – 900 lm (approximately 11W LED tubes); Lanes – 1200 lm (approximately 15W LED tubes).
For commercial Garages with 50 lux Illuminance Standard:
Fixture Selection: Parking Spaces – 1200 lm (approximately 15W LED tubes); Lanes – 1500 lm (approximately 18W LED tubes).
It's important to note that when selecting lights, you should specify the total luminous flux (in lumens, lm) rather than fixture wattage. Different manufacturers may have variations in power/lumen data.
If the garage conditions or fixture choices differ from this example, you can adjust the spacing and wattage proportionally to meet the specific requirements.
Lighting illumination standards
The illumination standards for parking lot lighting can vary depending on factors such as the type of parking lot, its purpose, and local regulations. However, here are some general guidelines for underground parking lot lighting illuminance levels in foot-candles (fc):
Driving Aisles and Parking Spaces: 10 – 20 fc
Pedestrian Walkways: 5 – 10 fc
Entrances and Exits: 20 – 30 fc
Emergency Areas: 5 – 10 fc
According to the relevant provisions of China's "Architectural Lighting Design Standard GB50034-2013":
Residential buildings: garage floor illumination 30lx; lighting power density current value ≤ 2.0W/m2; target value ≤ 1.8W/m2;
Commerical buildings: garage floor illumination 50lx; lighting power density current value ≤ 2.5W/m2; target value ≤ 2.0W/m2

These are general recommendations, and it's important to consult with local regulations and lighting professionals to determine the specific requirements for your parking lot, as they can vary depending on the location and intended use of the area.
Selecting the right LED fixtures
In the current era of advocating for energy conservation and emissions reduction, the constant illumination of underground parking lots is undoubtedly an area that needs improvement and adjustment. Currently, underground parking lots are primarily lit using T5/T8 fluorescent tubes, LED Tri-proof tube, or various types of smart sensor lights. Fluorescent tubes suffer from severe light decay, provide continuous lighting 24 hours a day, result in significant energy wastage, and cannot meet the required illumination levels specified by national standards. Sensor lights also have problems such as high failure rates, shorter lifespans, and inadequate maintenance, among other issues. So what is the best types of parking lot lights indoor ?
The Advantages of LED Lighting for Parking Lot Illumination
Increased Visibility and Safety
Energy Efficiency and Cost Savings
Low Maintenance Requirements
As you embark on your journey to retrofit your parking lot lighting to efficient LED solutions, remember that this investment goes beyond just saving on energy bills. It enhances safety, security, and the overall aesthetic of your establishment while contributing to a sustainable future.
By understanding the basics, selecting the right fixtures, designing your lighting system properly, and considering long-term ROI, you can ensure that your parking lot LED lighting not only meets your current needs but also stands the test of time, making your business shine in the competitive market.
Are you ready to take the next step in illuminating your parking lot with the brilliance of LED technology? Upgrade your lighting system today and watch your business thrive in a well-lit, efficient, and environmentally conscious environment.Any questions, feel free to contact with our lighting specilialist.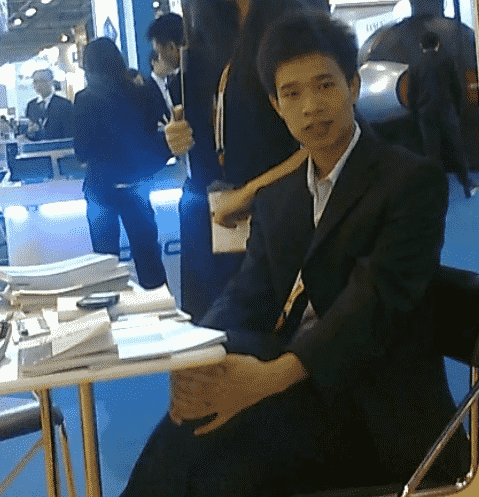 Hello, customers
My name is Ricky Wang, I'm the business manager of GRNLED. I have been in LED lights industry for more than 10 year. Feel free to contact us. I'm happy to provide you the best service and products.
Email: info@grnled.com | WeChat: ledfixture