LED underground lights play an important role in home lighting and lighting in various public places. It can be installed both in ground and wall, providing soft background lighting, creating a warm night atmosphere, enhancing the aesthetics, safety, and functionality of outdoor spaces.
What is Inground Light?
LED inground light is a special type of landscape lighting where LED light source is installed underground/wall. Can be called well lights in some country.
With Ip67 waterproof level and  advantages of leakage protection, water resistance, anti-aging properties, long lifespan, and energy efficiency, they are widely used in urban lighting projects and can be seen everywhere. Colorful the city at night.
The Different Types of Inground Landscape Lights
Sort by Shape ( round , square and linear/rectangular shape)
2. Sort by power source ( Wired / solar powered)
Wired LED underground light with 110V-240VAC voltage,uses LED as light source, the surface is polished stainless steel or aluminum alloy, high-quality waterproof connector, silicone sealing ring, tempered glass, which can be waterproof, dustproof, leakage-proof and corrosion-resistant.
Solar inground lights are composed of solar panels, LED chips, batteries, etc. The voltage is 12V or 24V.( GRNLED do not produce solar inground lights)
3. Sort by Beam Angle ( adjustable and directional one)
Adjustable inground light, as the name suggests, emit light in a specific direction. Therefore, when using these lights, we need to consider whether a reference point needs to be specified for light projection. Unlike standard inground light, which emit light in a straight line spreading to both sides, adjustable inground light use a lens to adjust the direction of the light beam. The projection angle of adjustable inground lights can be adjusted by modifying the angle of the inner core or adding a polarizing lens, among other methods.
The latest ingournd lights with screws on the lamp housing for beam angle changing, do not need to dismantle the lamp body or pre-buried components. This is very convenient and solves the problem of water seepage caused by adjusting the angle.
Inground Well Lights Color
Inground lights come in red, yellow, blue, green, white, purple, RGB, jumps and other dreamy color combinations, with colorful and charming lighting effects.
Inground Led Lights Features
1. Small in size, unique and elegant in design, leak-proof and waterproof;
2. Long life time, almost no need to change bulbs without accidents, once installed, used for several years.
3. Low power consumption, no need to pay high electricity bills.
4.Light source is high-efficiency and energy-saving LED, which has the advantages of high brightness, low energy consumption, large irradiation area, and long life.
5.The shell and panel of the lamp are made of non-combustible materials, and the internal wiring adopts flame-retardant wires with a temperature resistance more than 125°C
How to Install Inground Lights?-A Step by Step Guide
Attention:
Cut off the power suppy before installing. This is the first step and the basis safe operation of installation of any electrical products
It is important to organize all the various components that come with the fixtures before starting. LED inground lights are special landscape lighting fixtures that are buried underground. If any components are missing during installation, it can be troublesome to add them later. Therefore, it is necessary to prepare everything before installation.
Dig a hole of according to the shape and size of the embedded parts,and secure them with concrete. The embedded parts play the role of isolating the main body of the LED underground light from the soil, ensuring the long life time of the lights.
Before installing LED inground lights, you should prepare an IP67 or IP68 junction box to connect the external power supply input and the power line of the light body.Moreover, the power cord of the LED underground light requires a waterproof power line certified by VDE to ensure the service life of the LED underground light.
How to Solve the Waterproofing Issue of LED Underground Lights?
Housing: Die-casting aluminum shell is a common choice, and it is waterproof. However, the density of the housing may vary depending on the casting method used. When the housing has a certain degree of density, short-term exposure to water or submersion will not cause water molecules to penetrate. However, when the housing is buried in the ground for a long time and subjected to the alternating effects of heat and cold, water can slowly seep into the housing. Therefore, we recommend a housing thickness exceeding 2.5mm and the use of a sufficiently powerful die-casting machine for casting.
Glass Cover: Tempered glass is the preferred choice, and it should not be too thin. This prevents the glass from breaking and water seeping in due to thermal expansion and contraction or external impacts.
Heat Dissipation: LED inground lights generate high heat and require good heat dissipation to prevent significant temperature differences between the inside and outside of the fixture, which can lead to condensation and thermal stress that damages the lights. The contact area between the housing and the LED should be above 80%, and additional features such as breathing vents and heat sinks can be added.
Embedded parts: The embedded parts should be as high as possible to prevent excessive water from soaking into the lamp body.
Sealing: The led lights are sealed with potting material, and thermal conductive silicone is applied on the top of the fixture. The connection between the glass cover and the gasket, as well as the drilled screw joints, should be properly sealed and waterproofed. This is a triple sealing process for waterproof.
During the installation process: First, secure the embedded parts, and then fix the fixture to the embedded parts. The internal structure of the light should not be disassembled.
FAQ
Q: What is the difference between inground lights and underwater lights?
A: Waterproof level and application are the biggest difference.
| | | | |
| --- | --- | --- | --- |
| | IP Rating | Application | Material |
| Inground light | IP65 or higher | Parks, squares, flower beds, streets and other places for city night lighting | Stainess steel+ Plastic |
| Underwater light | IP68 | swimming pools, fountains, aquariums | Stainess steel+ Alumiunum |
Q: What are pathway lights called?
A: All lights used for pathway are called landscape lights. There are many types of lights used for pathway , like inground lights, bollard lights, spotlight…
Q: How deep to dig for landscape lighting?
A: The digging depth for landscape lighting depends on the specific type of lighting fixtures. However, a depth of 8 to 12 inches (20 to 30 centimeters) is commonly recommended for burying landscape lighting cables. This depth provides protection for the cables while allowing easy maintenance and adjustment. You can ask the suppiler for the lights height , just dig a hole 1 centimeter deeper than the light, that is OK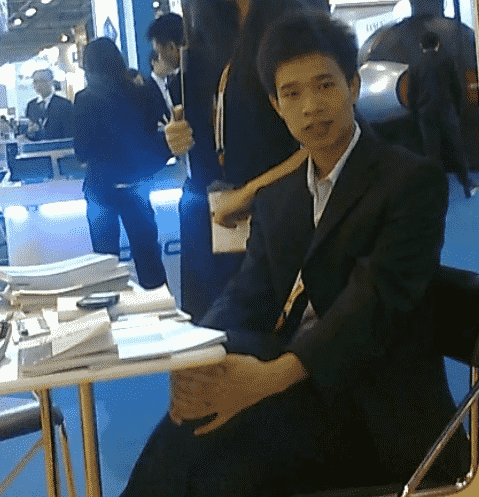 Hello, customers
My name is Ricky Wang, I'm the business manager of GRNLED. I have been in LED lights industry for more than 10 year. Feel free to contact us. I'm happy to provide you the best service and products.
Email: info@grnled.com | WeChat: ledfixture