LED Panel Lights have become one of the most efficient and cost-effective ways to light homes, offices and commercial spaces. The technology behind LED panels has improved over time, so it is essential to know what factors you should consider when buying them.
This blog post will tell you all about LED panel lights, including their benefits and how they work, which types there are, and how to choose the best ones for your specific needs.
GRNLED have been producing and exporting led flat panel lights for 8 years. back-lit led panel lights, dimmable LED panel light, RGB LED light panel, Remote control led panel lights, etc. All of the led panel lights have been approval CE RoHS.
What are LED Panel Lights?
LED panel lights are the most common type of LED light available today. Most people tend to think that LED lights are only used in small, compact forms such as flashlights and desk lamps, but there is much more you may be surprised about.
LED technology has allowed for the development of several different lighting products, including panel lights, which combine the benefits of LED technology, such as using less energy and being bright, with the convenience of a large light source. These panels are perfect if you need a light that covers a large area or simply want to save money on your electricity bill.
One of the more common places that LED panel lights are used is in kitchen cupboards. Many people install these panels on their cupboard interior to use as a light source when cooking at night or to work in a dark area.
LED panel lights can also be used outdoors, with many people choosing to convert their porch and garage lights from incandescent to LED. These lights are very bright, making them perfect for lighting up a dark area or pathway at night.
In addition, many people choose to use LED panel light strips professionally in their business because of the low energy consumption and long lifespan that these lights offer.
What are the Benefits of LED Panel Lights?
There are several great benefits associated with using LED panel lights. Some of the most popular ones include:
How to Choose the Best LED Panel Lights
When purchasing LED panel lights, there are several different things to keep in mind:
Size – To determine the size of your panel that you need, think about the area that you want to illuminate. For example, if you are looking for a light to install in a closet or cupboard, it is best to choose LED panel lights measuring around 1″ x 2″. However, these sizes can be much bigger, allowing you to get the exact panel light size that best fits your needs. These lights are designed in a number of different sizes such as 2″ x 4″, 2″ x 8″, and 2″ x 10″. You can cut the panels easily with a miter saw or other cutting tool if any of these sizes do not fit what you are looking for.
Big Square led flat panel lights, this mainly includes 600x600mm which is 595*595mm in actual size, and to be with 40W, This is the most popular in markets. What is more, for some special markets, like Germany, there is a 620x620mm type instead of 600x600mm.
Rectangle led Panel lights.This type is with 1200x300mm 40W,1200x600mm 60W troffer light.Of course, The power consumption generally can be customized according to the customer's requirement, for example, sometimes, the led panel light 2×2 can be with 60Watt Max.
Brightness – Some people opt to install LED panel lights with different brightness levels, so if you are looking for a dimmer light, then choose the one that provides different levels of brightness, such as five or ten percent and one hundred percent. Finding the right panel is easy since these can be purchased from a wide range of online sellers.
Heat dissipation – One thing to keep in mind is heat dissipation since LEDs are known for producing a lot of heat that can affect the temperature of an area, and there may be serious safety issues associated with this such as fire hazards. It is best to choose one with heat dissipation features such as a hole or solder pads with panel lights.
UL listing – Most of these panel lights come with the necessary safety certifications to ensure safe use. Choose ones that have the UL listing so you can be sure of their approval and quality.
Bottom Line
With the many great benefits offered by LED panel lights, it's no wonder that they are getting more and more popular. They have a very long lifespan, making them a good investment for those looking to save money in the long run on bulb replacement costs.
Whether you are looking for something for your home or business, these panels will provide you with a great deal of brightness and are also very affordable.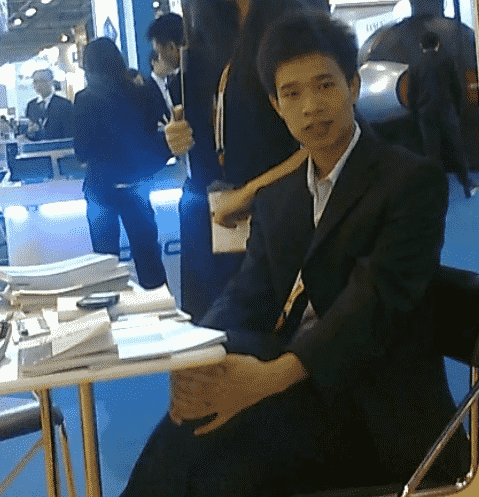 Hello, customers
My name is Ricky Wang, I'm the business manager of GRNLED. I have been in LED lights industry for more than 10 year. Feel free to contact us. I'm happy to provide you the best service and products.
Email:  info@grnled.com | WeChat: ledfixture