Incandescent bulbs are old-fashioned and not efficient, and it's getting harder and harder to find a store where they're still available. It's almost the same with compact fluorescent bulbs (CFLs), so it's worth giving LED a try.
Once the decision has been made that this type of bulb will be utilized, there are still a few questions that the buyer needs to consider. What is a lumen? Why is it important to know the wattage rating? What does the Kelvin scale refer to? Difficult topics, simple explanations.
Switching to LED light saves money and electricity, and is also environmentally friendly. First of all, it is advisable to collect all the bulbs that can be found in the environment (home, office, warehouse, any place). This will help to realize the amount and type of bulbs we have. A lot of information can be found on a light bulb, but what a user needs are voltage and wattage. The other detail that is useful to know before buying is the Kelvin scale.
Light Dictionary
To understand what good quality LED is based on, it is useful to know some words and their meanings.
The Kelvin scale (K) is a range used when describing the appearance of light.
When Kelvin is a lower number, it means that it provides a warm, yellowish and white light, while a high number indicates that the light is blue-white.
Around 2700 Kelvin is perfect for bedrooms and living rooms as it provides a warm light, while in places where details need to be seen, for residential lighting, such as magnetic linear track light, mainly to do 2700K warm white, around 4500 Kelvin is the recommended bulb. UFO Light for garage works at 3500-6000 K, so it is perfect for an industrial environment.
The wattage is your best friend when it comes to measuring the brightness of a light bulb.
It indicates the amount of energy the bulb uses. In the case of CFL and LED, this number is quite low because they use much less energy than traditional ones. In some cases, manufacturers no longer specify the wattage. In this case, the word to check is lumens (lm). This specification shows the amount of light the bulb emits. This is the most accurate way to find out which item provides the best brightness.
In GRNLED, We are specialized in providing commercial & industrial LED lights solutions, from store lighting to much wider areas like gym lighting and street lighting. Check out our product list to see which one feet your needs.
Long-term plans
LEDs can do their job for a long period. Other bulbs burn out, but LEDs simply lose their brightness over the years. This type of light is considered to have reached the end of its life when its light is less than 70% of its original brightness. The life expectancy of an LED however is extraordinarily long.
A traditional incandescent bulb usually works for about 1,000 hours, a CFL lasts a maximum of 8,000 hours, but LED can maintain its initial brightness for 10,000 to 25,000 hours.
If the description states that the product provides 25,000 hours of brightness when used for about 3 hours per day, it should last for 20 years. UFO Light for Garage can be used in large spaces (such as warehouses and industrial sites) and they have an extra-long lifespan: UFO Light for Garage can last for 50,000 hours, which could last for 5 years if used 24 hours per day.
For further information make sure you check our website!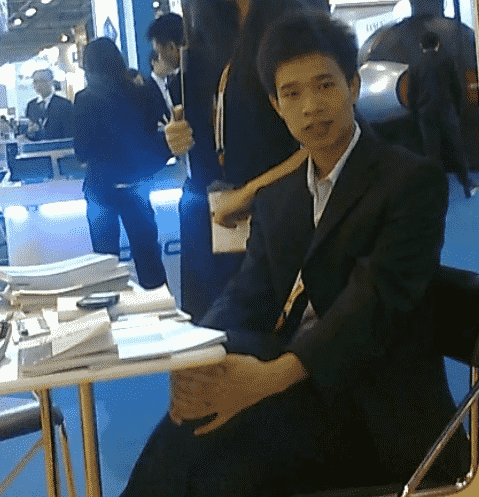 Hello, customers
My name is Ricky Wang, I'm the business manager of GRNLED. I have been in LED lights industry for more than 10 year. Feel free to contact us. I'm happy to provide you the best service and products.
Email: info@grnled.com | WeChat: ledfixture